The Multiverse
Multiverse Radio is currently host to two pop culture based podcasts. FOX's Bob's Burgers and NBC's The Good Place. We aim to take what you know about a show and flip it on its head. We want to make you think a little differently. Stop thinking linear, explore the unknown, and open up to the Multiverse. Created by Vivienne and Jason, we hope you enjoy our conversations and analysis about television, movies, and all things nerdy.
The Platforms
You can listen to the podcasts via many different networks, or download the MP3s directly.

Burger of the Week: iTunes, RSS feed, and Google Play.
The Good Place: iTunes, RSS feed, and Google Play.
To get the latest updates, be sure to follow us on all of the relevant social media platforms.
The Voices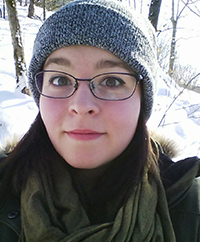 Vivienne studied English, and as a teacher is currently expanding the minds of children. They watch way too much TV, and enjoys the extremely energetic and tiring activity of cross stitching, watercolours, and pour painting.
You can follow Vivienne on Twitter @slayerscommathe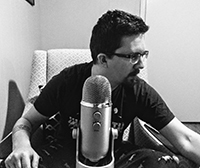 Jason studied Graphic Design and is currently operating his own photo booth business with the help of Vivienne. He plays way too many video games, and despite the futility, he's trying to watch older shows, while still keeping up with the new stuff.